New Yorker Magazine: Bring Back the Books!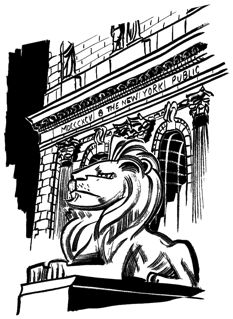 An outstanding editorial in The New Yorker gets it exactly right:
Physical, public space and physical books will continue to be vital to a library whose research collection, amassed over more than a century, is a cultural treasure… Given the importance of books, it follows that as many as possible should be on-site. Keeping them there, and moving back many that are off-site now, is a worthwhile goal. If the Schwarzman Building's stacks need major refitting in order to preserve the books better, ideally that should be done, even at the projected cost of tens of millions of dollars. The Mid-Manhattan Library has long been falling apart. It should be fixed up, as the N.Y.P.L. has recently promised to do. Many of the eighty-seven branch libraries also need extensive improvements and renovations—a need more urgent than others, if the money could be found…

America now has the highest level of income inequality in the developed world, and New York's is among the worst in America. The public library has always been a great democratizer and creator of citizens, and a powerful force against inequality; it must not retrench, especially now.
Read the full article here.