Belladonna Collaborative: We All Need the Books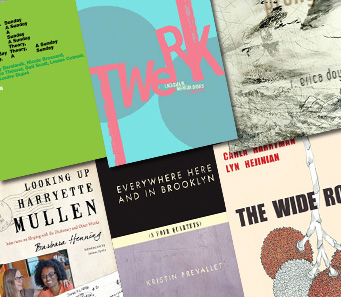 A beautiful statement from The Belladonna Collaborative, a Brooklyn-based feminist poetry colllective, on their reasons for opposing the Central Library Plan:
We write books with the thought that our books will be one day in a place where people will read them. That place for books is a library; it is that simple. That place is not a store, a café, an events space or an echoing room with free wireless. We write books after reading books. We read, and then we write. We create new books inspired by the thousands of books before us. At the Central Library, we are sometimes the first person to open a book and read it. We relish that a book has been kept carefully at the same place in which we are writing and thinking and reading, and that we can get it, almost immediately, when the ideas we are holding in our head at that moment need the book to develop them further. Many of us also write in the moments between our jobs and our families; many of us are not part of a university and don't have access to university libraries. So our moments at the Central Library are precious, sometimes few, and not always repeatable. In short, we often don't have time to wait.

Since we are poets, here is the metaphor: the library in midtown is the heart of the city. To rip out its stacks and "monetize" its space is to say to the world that we have failed as citizens. It is to say that we have nothing left to our lives but luxury condos fueled by the meaningless movements of derivatives and gains and exploitation. It is to say that we are driven only by corporate "strategy" that dehumanizes community and knowledge and creativity, and, exactly opposite to the purpose of a library, destroys connection to the diversities and unpredictability of thought across time, as recorded in the extraordinary existence of books.