A Tour of the Now-Empty 42nd Street Stacks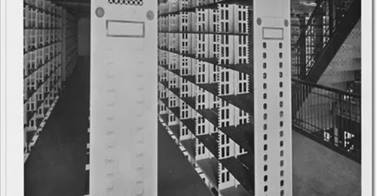 A great report from the "Translationista" blog of a tour of the now-empty stacks at the 42nd Street Library which the NYPL recently gave for a delegation from PEN:
Yesterday I was invited to tour the stacks at the 42nd Street Library as part of a delegation from the PEN American Center, which the NYPL is hoping to win over to its cause. The purpose of the tour was to convince us that the demolition of the stacks is necessary and a contribution to service and scholarship. What I saw convinced me of the opposite…
Read the entire article here.