The Committee to Save the New York Public Library has just released a new broadside listing 5 steps to save the 42nd Street Library and strengthen NYC's library systems.
Download pdf: A Call for Action!
Click on images  to enlarge: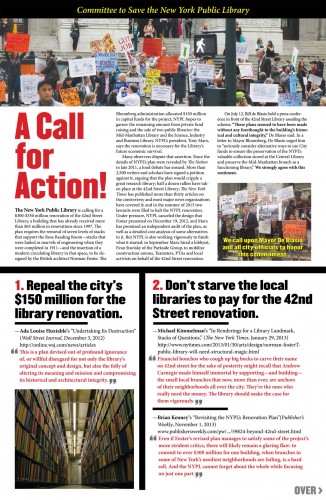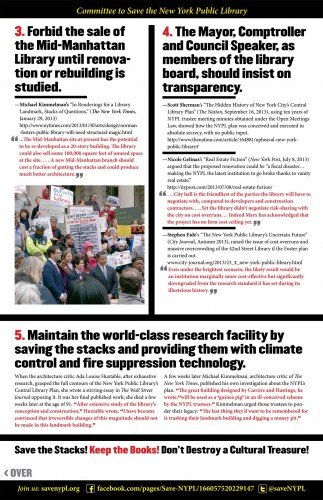 1. The $150 million which former Mayor Bloomberg earmarked for the destructive 42nd Street Library "renovation" should be redirected to other,urgently-needed library uses.
2. Don't starve the local libraries to pay for the 42nd Street "renovation."
3. Stop the sale of the Mid-Manhattan Library.
4. Insist on full transparency regarding decisions by the New York Public LIbrary board of trustees.
5. Keep the 42nd Street Library a world-class research facility by saving all of the research stacks and updating the existing climate-control systems.